T i m e V o y a g e r s D i v i s i o n s
Since 1995, Time Voyagers has been known as a free and useful resource for genealogy, Time Voyagers Bookstore, and the Time Voyagers World Music Store. No fee or signup is required to access this site, but information on any Time Voyagers page is for personal or nonprofit use only. Reselling of information is prohibited. In addition, this site is now a portal for books written by the Lauver family of authors.
New here are portals to the Lauver family of authors, a part of Lauver Management. Author Fred J. Lauver's initially focused on entertainment and history, such as the co-authored book, The Pennsylvania Trail of History Cookbook. His written science fiction releases includeOlympus: A Novella. More science fiction titles, plus a trilogy of contemporary young adult romance novels are planned for release. Carol A. Lauver is focused on short stories of horror and humor found in anthologies. Amy K. Lauver's fantasy novel, Soulbound: Tower's End , was released in 2020. Amy is also a foremost digital art designer for book and album covers, in video game backgrounds, and private commissions. Lauver Management is also known for Public Relations and entertainment management. However, no inquiries are being accepted. We are not a publisher or talent agency
Although the Time Voyagers Bookstore provides access to millions of titles, the emphasis is on books that specialize in history, genealogy, and related subjects that are difficult to locate. The Time Voyagers World Music Store specializes in language studies from almost every known language on the planet and imported music that comes from almost every culture and country around the world. Improvements to offerings and purchase options are being planned for the near future.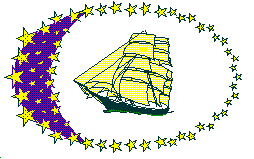 Understanding your origins and family history are keys to understanding the present. To many, family history research is an obsession and, to others, it is a journey to the past--a time voyage. For Time Voyagers who wish to journey through time and history to meet their ancestors, our genealogical pages offer insights into specific family lines. The research, begun in 1995, has begun a re-evaluation to improve the accuracy, primary documentation, or conclusions based on a preponderance of evidence. Most of the database is being kept on Ancestry.com under the "Lauver and Davis Family Tree." We have no connection to Ancestry. While Ancestry requires a subscription, Time Voyagers remains free for personal information. Accumulating data for commercial purposes, profit, exploiting copyrighted photos and documents are prohibited. This database will remain free to any interested person or non-profit organization seeking information. However, accumulating data for commercial purposes, profit making, private and governmental data, or infringements on exclusive copyrights or trademarks, are prohibited. The data is intended for informational and secondary genealogical studies. Although we have tried to seek out primary or reliable secondary citations, we are not responsible for any errors found in our database, information supplied by third parties, or information found in references. Click here for a list of surnames found in our database.
Before you contact us

We welcome inquiries from clients, agents, friends, acquaintances, and those with whom we have a professional relationship. Please, no soliciting from Web marketers, designers (we already have one the most talented artists in the country), ad agencies, tax advisors, or business consultants. We have a professional team in all business areas working on our behalf. Spammers will be dealt with aggressively, including the use of state, federal, and international laws and authorities, as well as notifying domain and Web hosting companies, anti-spam organizations, and the Web community at large.

Latest News

As of December 27, 2021, this website is undergoing a major rewrite. We plan to have new content in place by sometime in 2022. Many of the links are still valid, but we recognize that information can grow stale and outdated.

Bookstore - We plan to revise the Bookstore to include works from several authors, make other recommendations, and reduce the titles that are no longer in print.

World Music Store - Continued focus on music from around the world, and feature more independent, unknown artists.

Green Earth Store - Global Warming and avoiding climate disaster is more important than ever, so we will do what we can to promote a green Earth. At present, the Green Earth Store is closed. Alternate resources for Green Earth products are being evaluated.

Genealogy Resources - The family history information is located at Ancestry.com under the "Lauver and Davis Families." The original family tree on this site has many additions, corrections, and other changes. For those not subscribed to Ancestry, we will maintain a file of indivuals on this site, although your previous bookmarks may no longer be valid.

Entertainment Division - This link is discontinued. This will be changed to place more emphasis on authors, writing, and other related topics. At present, all contact with the entertainment industry is strictly private.